"Required Reading."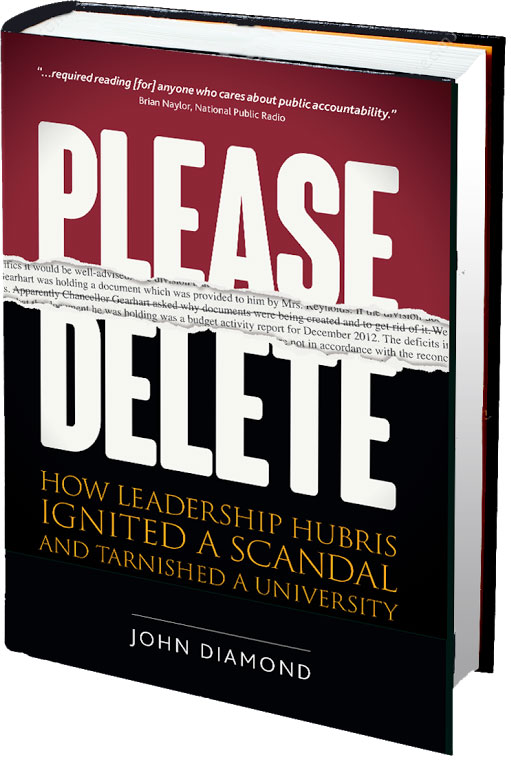 In 2012, senior officials at the University of Arkansas discovered a shocking level of financial mismanagement within its fundraising office. Trying to head off an embarrassing PR crisis, key leaders made matters worse, raising serious questions about their truthfulness and fitness to lead.
Following months of unrelenting media coverage and a financial audit, state policymakers called university officials to testify under oath about their actions. Soon district prosecutors and the FBI became involved, looking into issues of document destruction, deliberate misrepresentation of university finances to auditors, violations of the state's public records laws, and perjury.
The answers university leaders offered proved disturbing and damaging—to them and to the public institution they governed. PLEASE DELETE is a true story of accountability forsaken and the scandal that resulted.