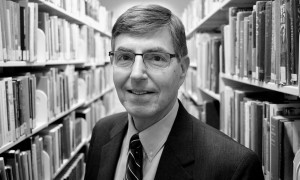 PLEASE DELETE author John Diamond spent 22 years as a senior communications leader for universities in Maine, Arkansas, and Wisconsin. A former journalism professor at the University of Maine, Diamond was a panelist on MediaWatch, a weekly television program on Maine PBS that critiqued news coverage of current events. He also co-produced Inside Augusta with John Diamond, a documentary series on the inner workings of state government for which he won a national journalism award. Before moving into higher education, Diamond served eight years in the Maine Legislature, including four years as House Majority Leader.
As the University of Arkansas' chief media relations officer, Diamond was present when leaders made some of the most unsettling decisions about how to handle the developing financial mismanagement scandal. After raising objections to his bosses' actions, in August 2013 Diamond was abruptly fired—by text message. Weeks later, called to testify under oath at a state inquiry, he told of his superiors' release of a whitewashed version of an internal review; their misleading responses to investigative auditors and news reporters; document shredding; and a pivotal meeting at which UA's chancellor angrily directed staffers to "get rid of" a troublesome budget document containing information reporters had sought under Arkansas's public records law.
Recipient of a national award for crisis communications, Diamond owns a consulting firm specializing in higher education communications and advocacy. He and his wife Marcia live on the Maine coast, which allows them to indulge their passions for the Red Sox and seafood.